Faculty Resources
The CTE values excellence in teaching and learning and promotes effective pedagogy and scholarship through mentoring, resources, programming, dialogue, and recognition. We are here to help you develop as a teacher.
Whether you are looking for a consultation about your teaching, midsemester feedback from your students, a book on pedagogy, or some tips and tricks, we are happy to provide you with resources.
The Center for Teaching Excellence, in conjunction with Academic Affairs, helps to host New Faculty Orientation prior to the beginning of the fall semester classes. The Orientation is designed to welcome new faculty into the ongoing campus dialogue about teaching and learning. For more information about the CTE's participation in New Faculty Orientation or its fall welcome event for new faculty, contact extension 1340 or cte@providence.edu.
The CTE maintains a library of books, articles, newspapers, journals, and videos on a range of topics related to teaching and learning. These are available for loan to faculty members and are located in the CTE, Feinstein Academic Center, Room 304.
The Center for Teaching Excellence has a limited travel budget to fund a small number of faculty each year to attend conferences that promote excellence in teaching.
The Center offers individual faculty members the opportunity to participate in a midsemester assessment (MAPs). These sessions provide feedback on students' learning experiences during the middle of their course, when there is time to make adjustments or improvements.
Open Educational Resources at Providence College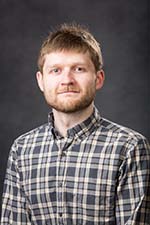 CTE Open Educational Resources Liaison
James Campbell, Assistant Professor of Economics, currently teaches with an open textbook and has conducted scholarly work on the economics of open access. You can see Jim's work here.
Providence College has taken an important step in advancing the affordability of its programs by joining with other institutions of higher education in Rhode Island as partners in the Open Textbook Initiative, recently launched by the State of Rhode Island Office of Innovation. This initiative seeks to reduce the costs of textbooks by working with higher education institutions to identify appropriate openly licensed textbooks and other materials for integration into coursework.
In an effort to promote the use of open educational resources here at Providence College the Provost's Office, the Center for Teaching Excellence, and the Library have partnered to award four mini-grants to support course design and revision projects that prioritize open educational resources. Mini-grant awardees for Spring 2017 are:
Seth Ashman, Engineering-Physics-Systems
Christopher Bloom, Psychology
Kathleen Cornely, Chemistry and Biochemistry
Susan Skawinski, Elementary/Special Education
David Zalewski, Finance
To support the college's participation in this initiative all faculty are asked to consider use of openly licensed materials. For more information on how to locate open content contact the library's open education resources (OER) specialist Andria Tieman Michney (atieman@providence.edu), or the CTE's OER faculty liaison,  Jim Campbell (jcampb10@providence.edu).