CTE Events Academic Year 2017-18
Friday, April 27, 2018
12:00 pm – 1:00 pm
Accinno 207
Facilitated by:
Dr. Kelly Warmuth, Assistant Professor of Psychology
Julie DeCesare, ITDP Coordinator

Despite the ubiquity of presentation software like PowerPoint and Keynote in higher education, faculty frequently use it poorly.  Participants of this workshop will learn about some of the cognitive science behind effective lecture presentations before tutorials of some lesser-known tools in PowerPoint and Keynote.  Finally, participants will be given time to practice incorporating some of these new tools into their own slides, with presenters there for support.
RSVP to Effective Uses of PowerPoint here.
Rhode Island Teaching and Learning Network Spring Workshop
Friday, June 1, 2018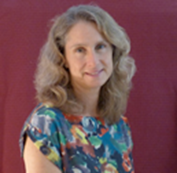 8:30 am  – 3:30 pm
The Center at Moore Hall 125
Facilitated by:
Dr. Monica Stitt-Bergh
University of Hawaii at Mānoa
How do we ensure students leave our higher education institutions well prepared for their professional, community, and personal lives in a rapidly changing world? We can answer this question and support student learning using the tools of an "assessment process" focused on assessment-for-learning. This interactive workshop will delve into expectations for student performance at the course, program, and institutional levels. Special attention will be paid to designing assignments that have value beyond the classroom, collaborating to understand student achievement, and exploring what we can learn by critically reflecting on our work. The workshop will emphasize assessment-related tools and strategies that benefit students, faculty, and the institution in meaningful ways.
Join your colleagues from several RI institutions for this interactive workshop! Please RSVP for RI Teaching and Learning Network Spring Workshop.