Site Home
>
Interdisciplinary Faculty Seminar 2014: Curiosity
Interdisciplinary Faculty Seminar 2014: Curiosity
Seminar Participants:
Joseph Torchia, O.P. (Seminar Coordinator), Philosophy
Curiosity: A Prelude to Wonder? Exploring the Scope and Dynamics of Cognitive Desire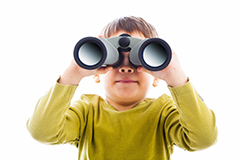 Paul Crenshaw, Art History
Curiosity, Collecting and Value in the Visual Arts
Margaret Healy-Varley, English
Paying Attention and the Medieval Meditation
Despina D. Prassas, Theology
The Ascetical Life: Fulfilling a Noviceís Spiritual Curiosity
Josephine Ruggiero, Sociology
Curiosity: Sociologists as Sleuths of Human Behavior
Monica Simal, Foreign Language Studies
Curiosity in a colonial context: the European encounter with the Americas
Adrian Weimer, History
What News?: Curiosity and Rumors in Early New England

Download a PDF flyer of IFS Curiosity.